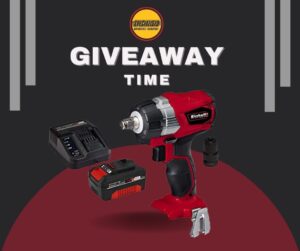 We are giving away an Einhell Cordless Impact Gun + 2 Spare Batteries totalling up to £150+. If you'd like a chance to win all you need to do is click the giveaway photo above, Subscribe to the youtube channel and comment "Einhell" on the linked video. The draw will be taken once we hit 1000 Subscribers on youtube so join now before you lose your chance.
We reveal our latest project that we plan to take on an epic trip later this year.
Follow our Social media pages to keep up to date with the project.